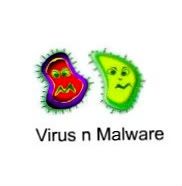 No matter what, not only in the PC or Notebook, various USB devices can be also infected by virus. This problem often experienced by PC users around the world. Therefore, on January 7th,2011, the Trend Micro a manufacturer of security applications, released the security applications for any port in USB devices, namely USB security 2.0.

Trend Micro security program's can prevent the entry of viruses and malware into a USB device that connects to your PC or notebooks, so consumer's USB device would be safe to use. Highly total protection granted the application for USB devices. Trend Micro also integrate several new features in version 2.0 are the Real time Virus Scan, the Auto-Update, and the Reference of log.

Real-time virus scan. Trend Micro USB Security offers real-time scans so that if a threat is detected, an alert screen will be displayed and the infected files will immediately be isolated.

Auto-update on pattern files. Because of the changing nature of threats, Trend Micro USB Security automatically updates its pattern files. Manual updates are also an option.

Meanwhile, Reference of logs. The reference log keeps an interactive list of virus detection results where users can restore or delete any file on the quarantine list.

well, are you interested to download this application? if so, you can go to www.trendmicro.com or directly from this page at trendmicro.