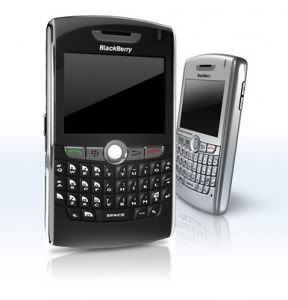 BlacBerry img 4
You may have experienced barriers, when you send an email which containing photo attachments using the BlackBerry, usually, it happens because the resolution of the image you wish to send is too large. So, is there a solution for that? of course it is, you only need to edit photos and compress, so the file size can be smaller and this will accelerate the delivery via email.
However, you need the right application to do that, but if until now, you don't have that application, you don't need to be disappointed, because the Blackberry development company has been providing them for you, and you can get them anytime you want.

There are two types of applications for BlackBerry that serves to compress images. namely, Resize Photo Editor and Image Edit. Both are the excellent application, and very easy to operate, and also very economical because it doesn't require large memory space to store it on your Blackberry.

following I will explain briefly to you about, more functions, how to use it, and how to download this application.

function
after you download this application, you can compress and resize the photo which has high resolution becomes lower. so you no longer need to get in trouble, when sending an image file attachments via email or mms using your Blackberry.

how to use it :
Select menu >> then select the image editor icon (located in the download folder),

Next, go to the image gallery and select an image.

Then press the blackberry menu button, and scroll the trackball (trackpad) to select the size of the image (picture), click on the image to be compressed.

After that the application will display several options. (select the size and image quality you want).

Then, kilk Next, it will show a review of the newly compressed image.

Then click Save.

note

BlackBerry img 6
You don't have to worry, the original image will be lost, because the original image and image compression, will be stored in the gallery and use a smaller memory space.

Specifically, to the old type blackberry, it will require a large memory to run this application.
how to download
You also no need to worry, will lose a lot of memory space if you download this application, because the application size is only 138kb. if you're interest to download it, you can go to the blackberry appworld directly from the link on this post, and get the latest version,


- hopefully useful -



Other BlackBery Tips :
- BB Application for moslem
- internal Memori management
- Free Download BlackBerry Application